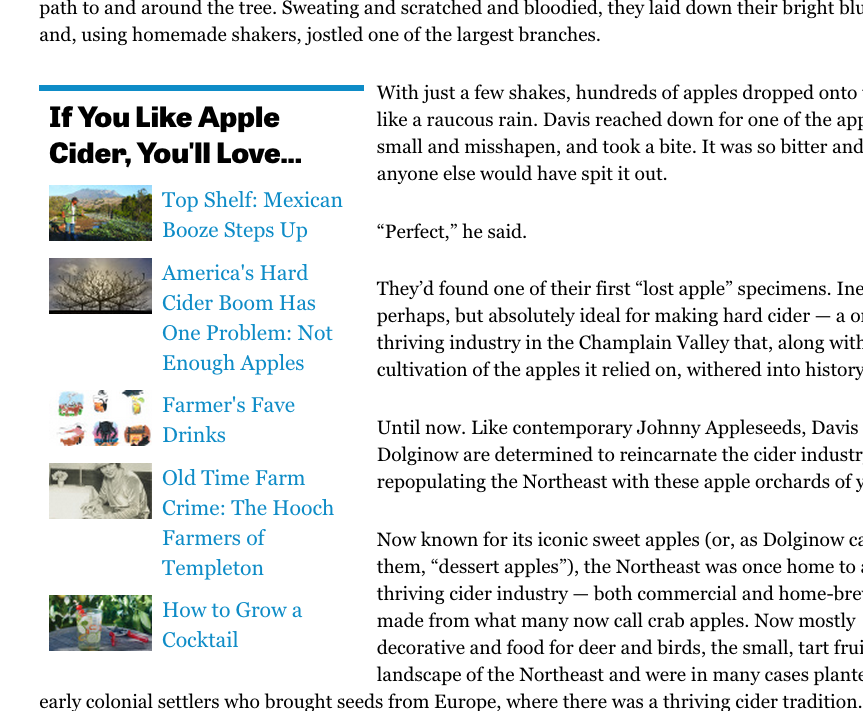 In-story sidebars are a good way to let readers find more of your content and add a nice visual element to your stories.
They are especially good for long posts, and for posts that are part of a series of stories on the same subject.
Contextly makes these easy to build, style and re-use.