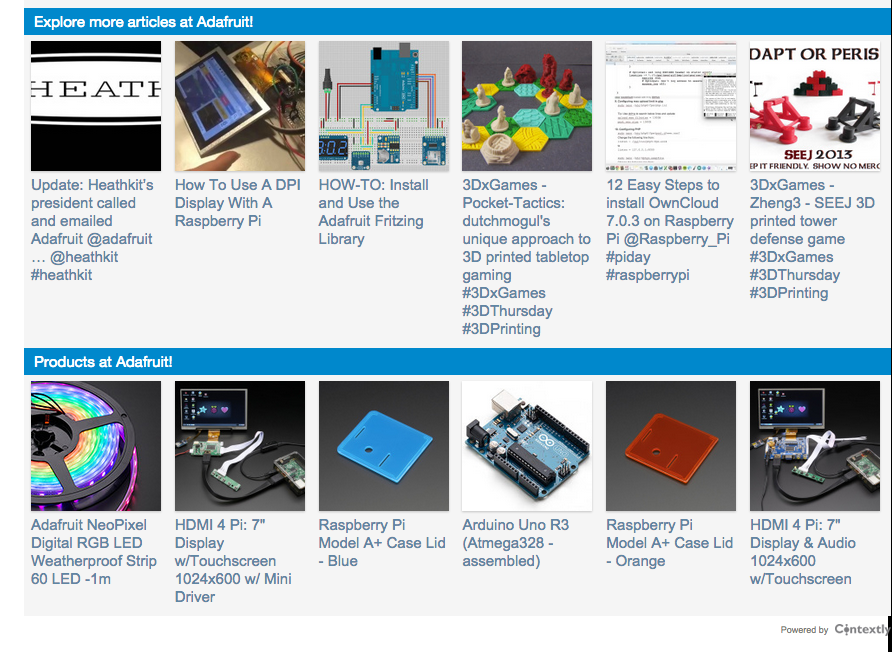 Yes.
There's a few ways to do this.
Basic: If you only have a few products you'd like to show off, you can use the Promo Links feature to create a complete custom section or add products to the Related, Explore or Custom section.
Check the Promo Links section of this knowledge base to learn more.
Advanced: If you have an extensive set of products or offerings, Contextly can create a dedicated product section from a feed or API.
We can also include those products into the Related section when they are actually related.
Our preference is for product feeds that use the Google Products XML specification, but we can work with any well-defined feed.
Drop us a note at info@contextly.com to learn more and get it set-up.